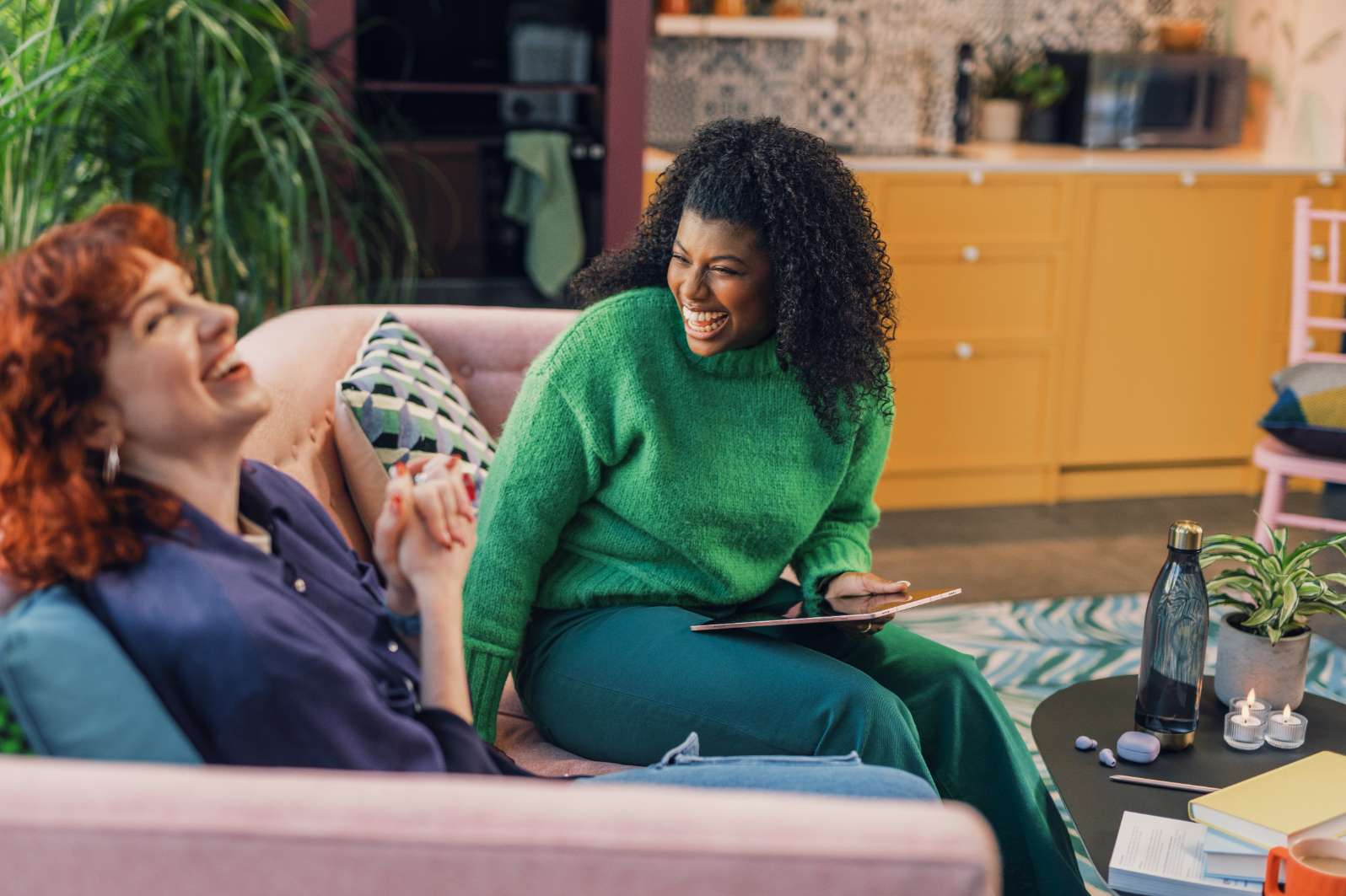 peoplevalue becomes Boostworks
Today, peoplevalue has become Boostworks, marking our official rebrand and company name change.
It's a big decision to rebrand – one that we've carefully considered. We're really proud of our heritage and the fact we've spent over 20 years working with hundreds of amazing organisations to support and reward their people. Having evolved, grown and taken our expertise into other markets over the past two decades, we wanted to transform our brand into something that better reflects who we are today, bringing all the great work we have done as peoplevalue and Remus Rewards together.
We've simplified the message we already live by: it's not about giving people stuff, it's about giving them the boosts they need to truly thrive. And that's what Boostworks is all about.
'The world is full of impersonal perks; the "free this", the "discounted that", the "money off those", and whilst we know employees love a complimentary doughnut, our new company, Boostworks, goes beyond simply giving people stuff. We're focused on helping businesses to empower their people, enabling them to thrive and feel motivated by developing and delivering initiatives that actually make a difference to their lives. It's about celebrating successes and being respectful while bringing them together as one – because no one gets people better than us.'
Andy Caldicott, CEO, Boostworks
Boostworks goes beyond simply giving people stuff
---
On average, reaching 2.1 million UK people each month, we effectively engage a diverse demographic of employees, members, and contractors throughout the UK. We achieve this by providing compelling discounts, personalised recognition and rewards, and valuable wellbeing support.
The programs we deliver are specifically designed to align with our customers' budgets and ROI objectives while simultaneously foster increased exposure and heightened engagement within their team of people – whether that's employees, members, contractors or temporary workers.
As part our rebrand, we've simplified our offering into five core services – Boost Discounts, Boost Reconition, Boost Wellbeing, Boost Comms and Boost Benefits. Organisations can pick and choose from different features within these services to build an engagement program with us that truly suits their business and people – something that actually lifts people up and helps them thrive!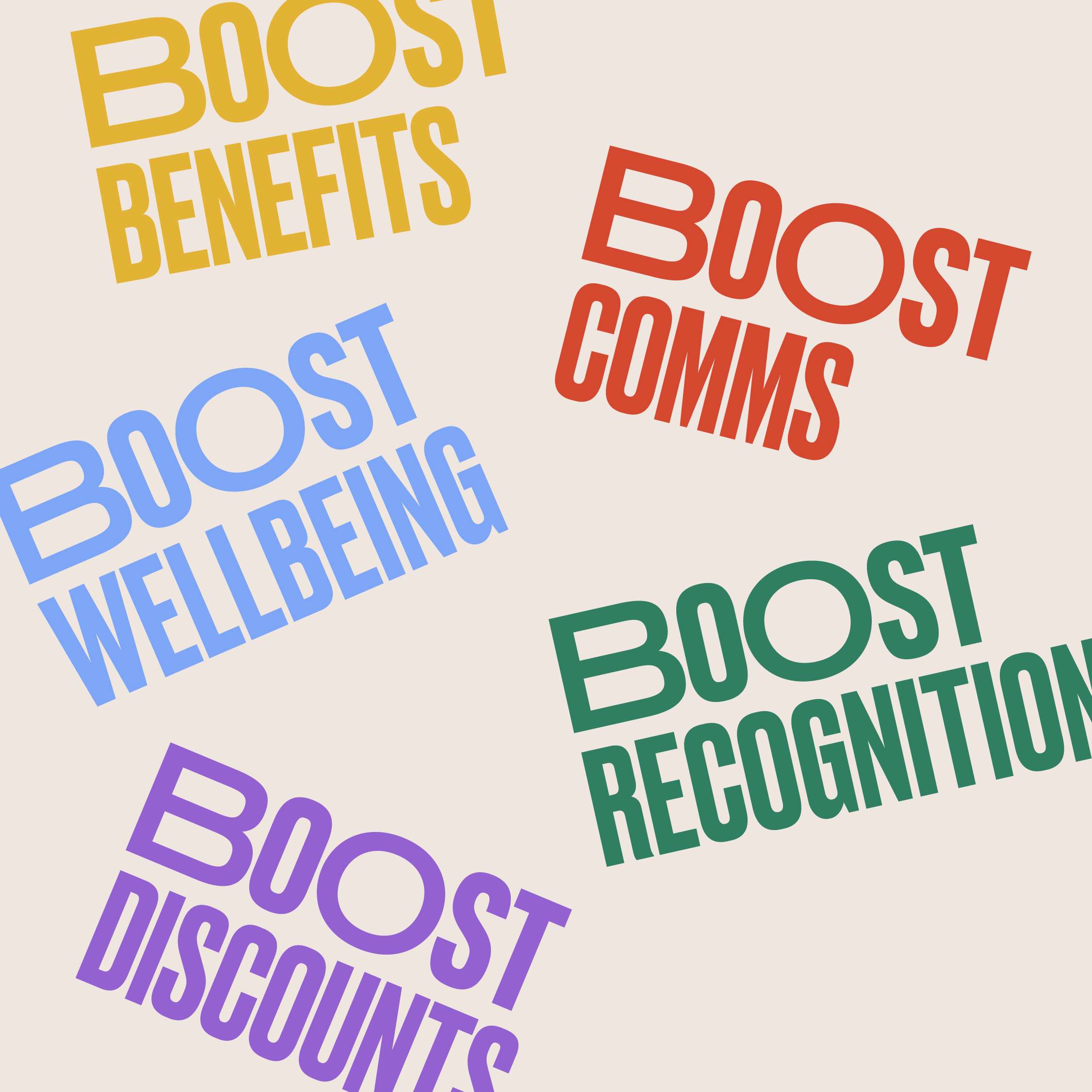 'Over the past two decades, Boostworks has experienced organic growth, establishing itself as a reputable provider of SaaS-based solutions that support businesses' engagement strategies. Following the organisation's MBO (management buyout) back in 2021, the rebrand of the organisation to Boostworks is a natural progression that better positions the organisation as it continues to drive forward with ambitious growth plans over the next few years.'
Andy Lister, Chairman, Boostworks
The rebrand to Boostworks is a natural progression
---
"Our partnership with Boostworks began 13 years ago, and during this time, our workforce of over 19,000 dedicated team members, spanning across 1,500+ locations, has experienced the benefits of the 'Costa Feel Good' programme, built on Boostworks' flexible platform and dedicated mobile application. This platform has enabled us to extend discounts and rewards to every single UK team member, ensuring inclusive engagement and impactful communication," added Hannah Smith, Rewards Manager, Costa Coffee. "With the support of Boostworks, we have been able to create a programme built around engagement, empowerment, and inclusivity; with seamless accessibility for each individual, and delivery of support tools and benefits for our teams."
Hannah Smith, Rewards Manager, Costa Coffee
How we've boosted others
---
Back to news