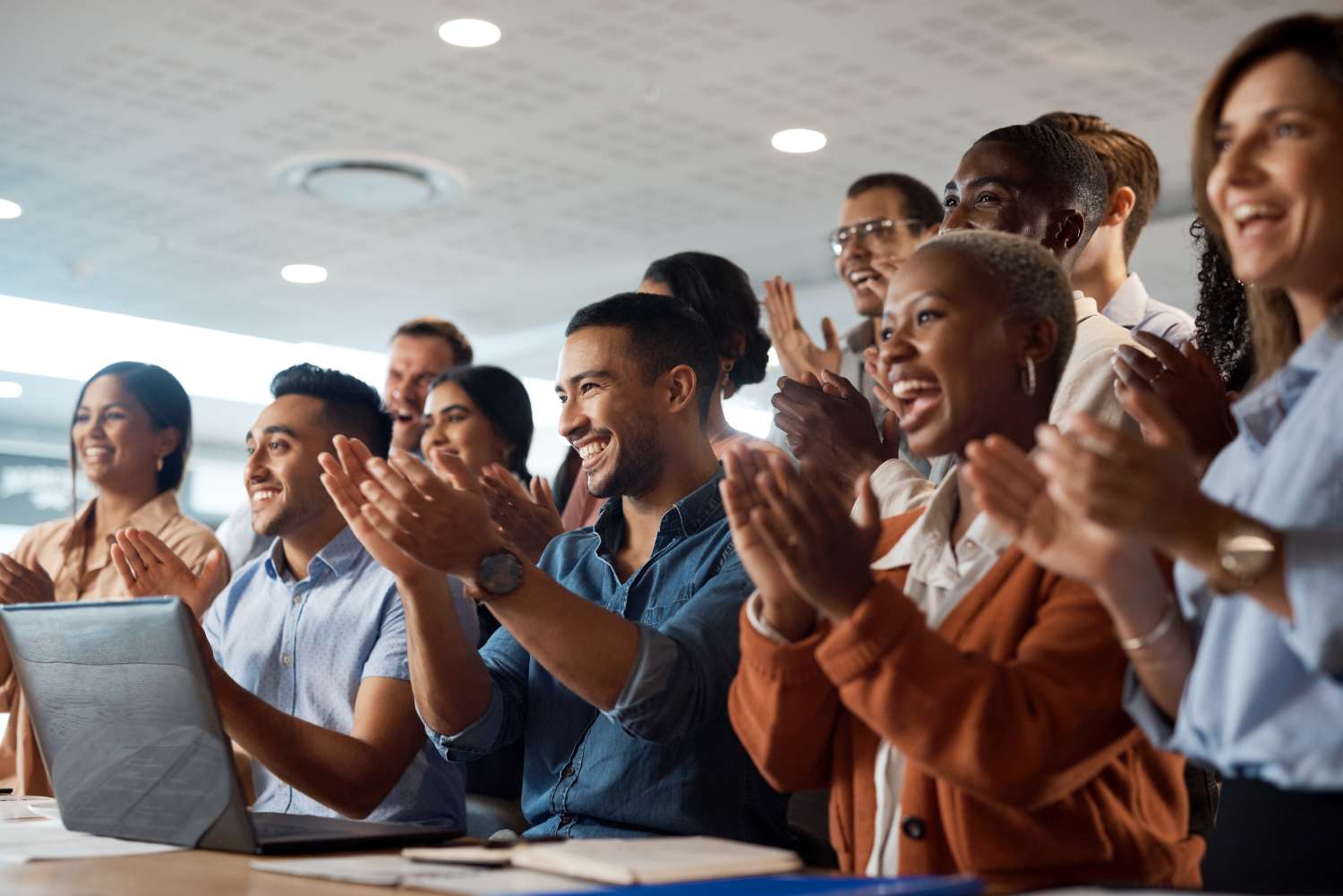 Going back to basics: What is people engagement and why is it important?
Are you trying to increase productivity levels amongst your employees? Maybe you're on a mission to boost the number of members in your organisation. Or you may want to decrease the turnover of people in your company. If so, you're certainly not alone! These are all challenges that many businesses and organisations face.
While these kinds of issues vary depending on the type of business or organisation and the industry they reside in, one core element ties them together: people engagement. And it's an effective people engagement strategy that can help overcome these challenges!
Regardless of whether you're leading a business or organisation, or you're dealing with employees, contractors or members, you should be looking to implement and manage a people engagement strategy. In this blog, we'll explain why! But first, it makes sense to start from the beginning, as such. So, we're going to explore what people engagement really is. Let's start with the basics shall we…
---
WHAT IS PEOPLE ENGAGEMENT?
Simply put, the term people engagement refers to the relationship that is built between businesses and organisations and the individuals that interact with them. Based on this definition, there's no denying that the term people engagement is broad! So, let's delve a bit deeper into what it really means, starting with what engagement is.
In our world, engagement describes an emotional commitment from individuals towards businesses and organisations and their goals.
This could be how an employee feels about their company and whether they understand and care about the business' goals. Alternatively, it could be a member of a professional organisation feeling like they're getting value from their membership or a contractor working for a company and resonating with the wellbeing support they have access to.
In each of these scenarios, they have formed a positive connection with a business. But this isn't dependent on their job role, personal circumstances or whether they're a customer. So, instead of defining engagement by any of these aspects, we call it people engagement, simply because it's inclusive in covering all types of connections between individuals and the businesses and organisations they interact with. And while it's important to recognise that individuals are all different and unique in how and why they form these connections, there are several reasons why people engagement is important for any business or organisation. Here's why you should be implementing a strong people engagement strategy…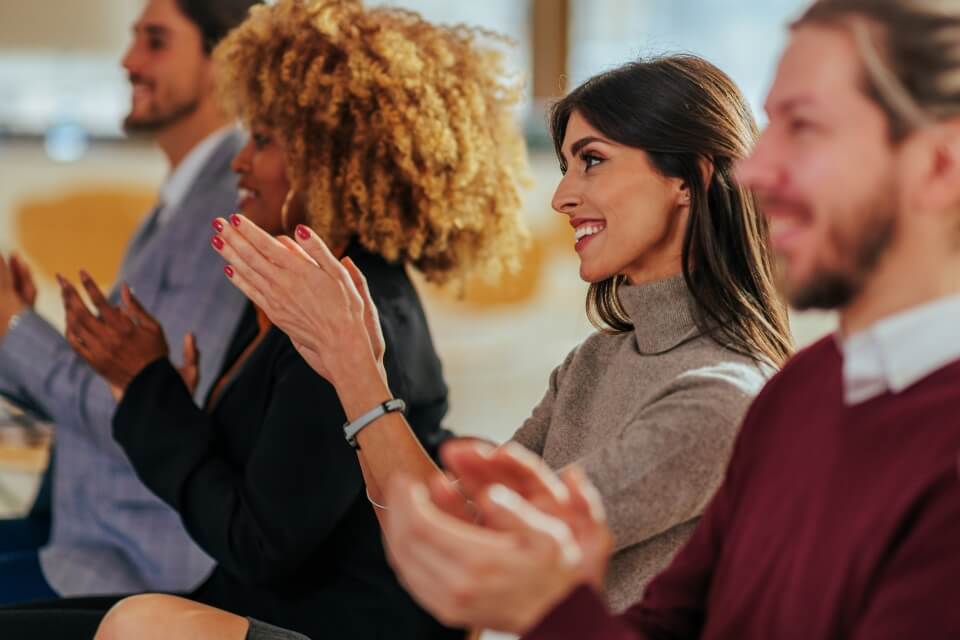 ---
WHY IS PEOPLE ENGAGEMENT IMPORTANT?
People engagement is a key factor when it comes to the success of a business or organisation. As we mentioned earlier, a strong people-focused strategy can help overcome challenges such as decreasing employee turnover and increasing memberships in an organisation. So how does this work? Well simply put, highly engaged people have three main things in common: loyalty, better performance, and better overall wellbeing.
Research has repeatedly shown that highly engaged people are more loyal to businesses and organisations. For example, if an employee is positively engaged they're 87% less likely to leave their place of work. But that's not all! If an employee is happy and engaged in the workplace, they're more likely to recommend their company to others. So not only does people engagement have a direct impact on company turnover, but it also impacts company reviews and the reputation of the business.
INCREASED LOYALTY
But engagement leading to loyalty (and potential advocacy) isn't exclusive to employees and their companies. Take membership organisations as another example. How members feel about their organisation has a direct impact on whether they continue their membership and if they'd recommend the organisation to friends, family or colleagues. The same goes for contractors because regardless of where they work, engaged individuals are more likely to form a loyal connection with their company. If the relationship is then effectively managed and nurtured, it can lead to advocacy where people recommend their workplace or membership organisation.
So, it's pretty clear that people engagement is incredibly important when it comes to increasing loyalty. However, that's not the only reason it's crucial…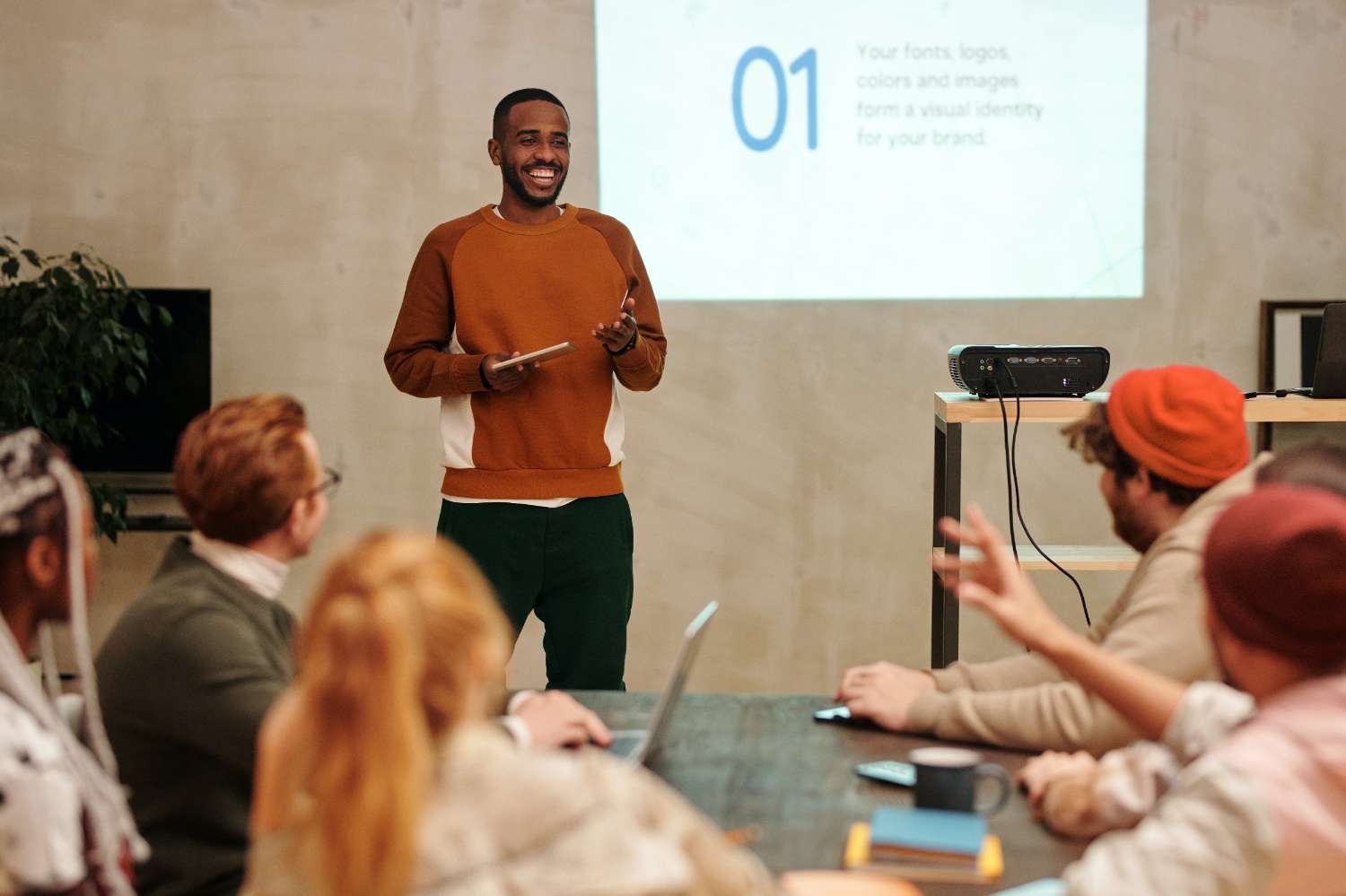 Again, the impact of people engagement on performance is not exclusive to businesses, it also affects membership organisations and contractor companies – but don't just take our word for it! Insight shows that highly engaged contractors are far more likely to make continued efforts to succeed when facing challenges or mistakes. So not only does that positively impact the companies they work with, but it also progresses their careers and improves their skill sets. This is very similar to member organisations where engaged individuals are more likely to become part of a community where they can form relationships with other like-minded people and even progress their careers.
These insights into people engagement clearly show that an effective strategy has a win-win outcome for both individuals and their respective companies and organisations! And if that wasn't enough, we're going to take a look at the third benefit of people engagement: wellbeing.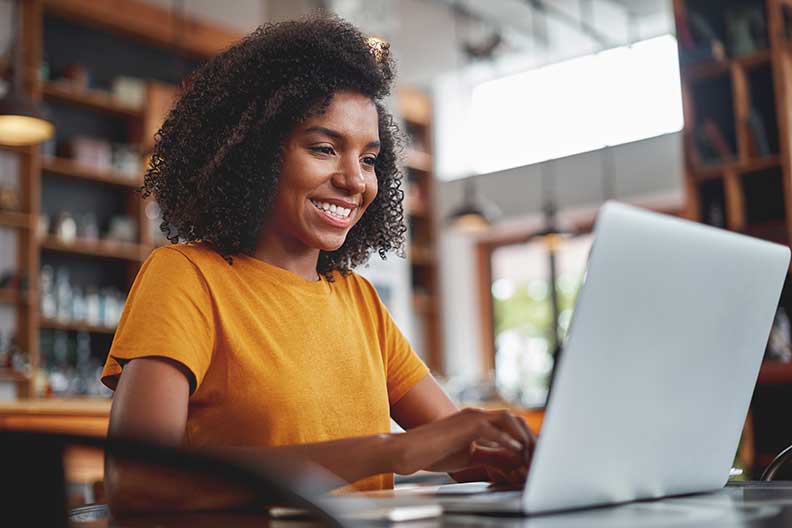 The word wellbeing has become somewhat of a buzzword in recent years. But don't let that fool you into thinking it's a trend to be forgotten! People's wellbeing is one of the most important overall factors when it comes to individual success and the success of businesses and organisations. You see when an individual is thriving, they're more likely to work harder and progress in their career. Of course, that personally benefits them, but it also means they can support others, whether that's colleagues, friends, family, fellow members, or customers.
INCREASED WELLBEING
Remember the phrase take care of your employees and they'll take care of your customers? Well, businesses with high people engagement statistics had 89% greater customer care satisfaction, showing that really is the case!
But even if people engagement didn't have such a huge impact on corporate success, it should still be a priority. As an employer, membership provider or contractor, you should be supporting and taking care of those who interact with your business or organisation in any way you can. And as it so happens, there are plenty of ways you can do this! From providing wellbeing tools and resources to gym memberships, you can ensure your people's physical, financial and mental wellbeing are boosted.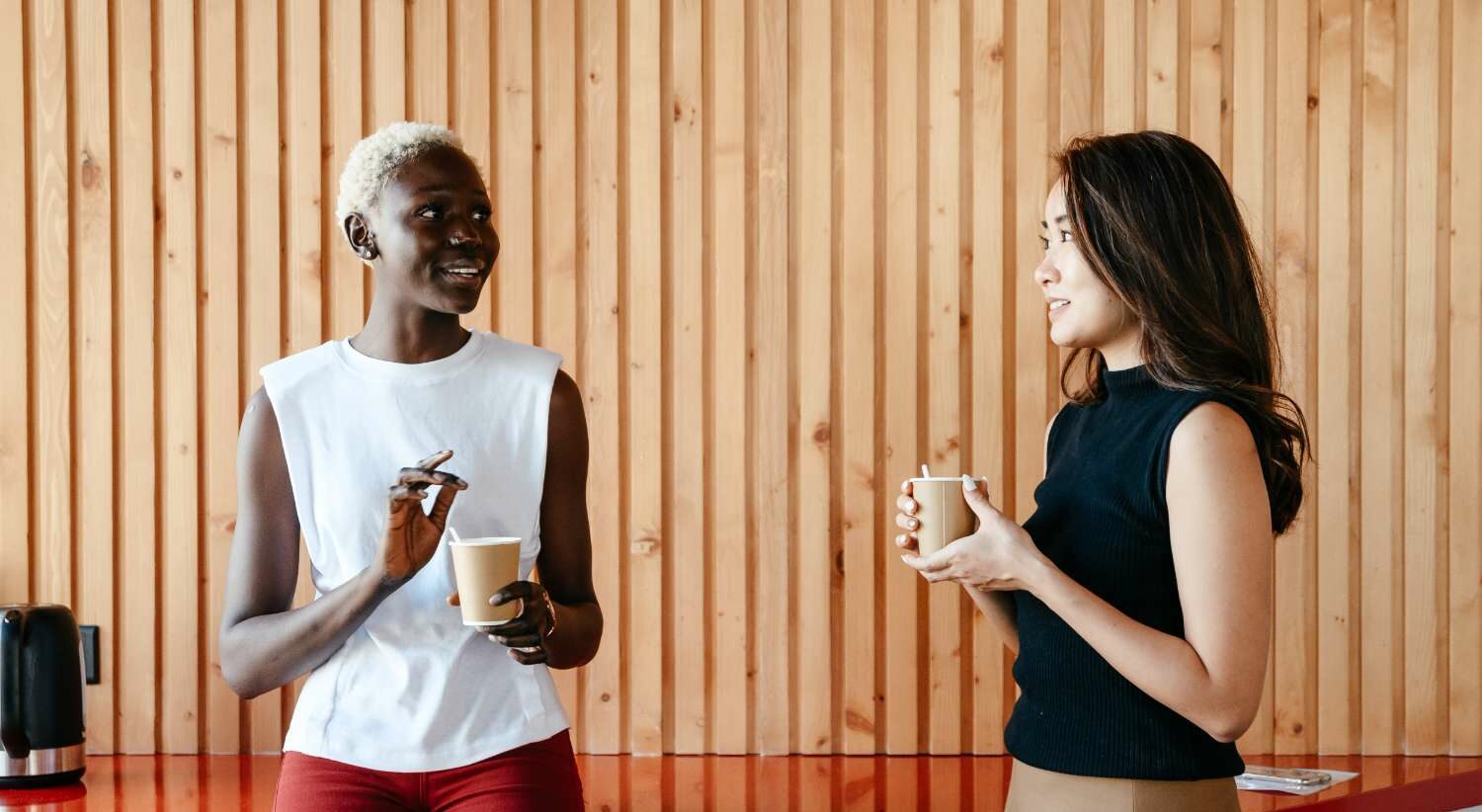 ---
HOW TO BOOST PEOPLE ENGAGEMENT
There is no 'one-size-fits-all' solution to increasing people engagement. But there are several ways you can boost the relationship between individuals and your business or organisation. Here are just a few:
Recognise and reward people: highlight key individual achievements and reward things like hard work and milestones to make people feel seen.
Ask for feedback: give people a voice and encourage them to contribute.
Communicate your values: clearly convey what your company or organisation stands for so people can resonate better with your mission.
Create a community: build and nurture a community where people can connect with like-minded people and learn from them.
Support wellbeing: provide tools where people can access the support and resources they need to thrive in all aspects of their lives.
Hopefully by now you can see how beneficial and important people engagement is. Now the next step is to ensure you've got an engagement strategy in place and then manage and refresh it over time.
---
READY TO IMPROVE YOUR PEOPLE ENGAGEMENT?
We can help with that! We're people experts (if we do say so ourselves) and we get people like no one else. So, if you're stuck on where to start with how to improve engagement, why not book a chat with us to discuss how we can collaborate with you to help you boost your people.
From large membership organisations to smaller independent businesses, we've had the pleasure of working with a huge variety of businesses and organisations to help them reach their goals. We've got the experience and the solutions that make a real difference in people's lives. So whoever you're trying to engage with, we can work with you to communicate with them – and lift them up in the process!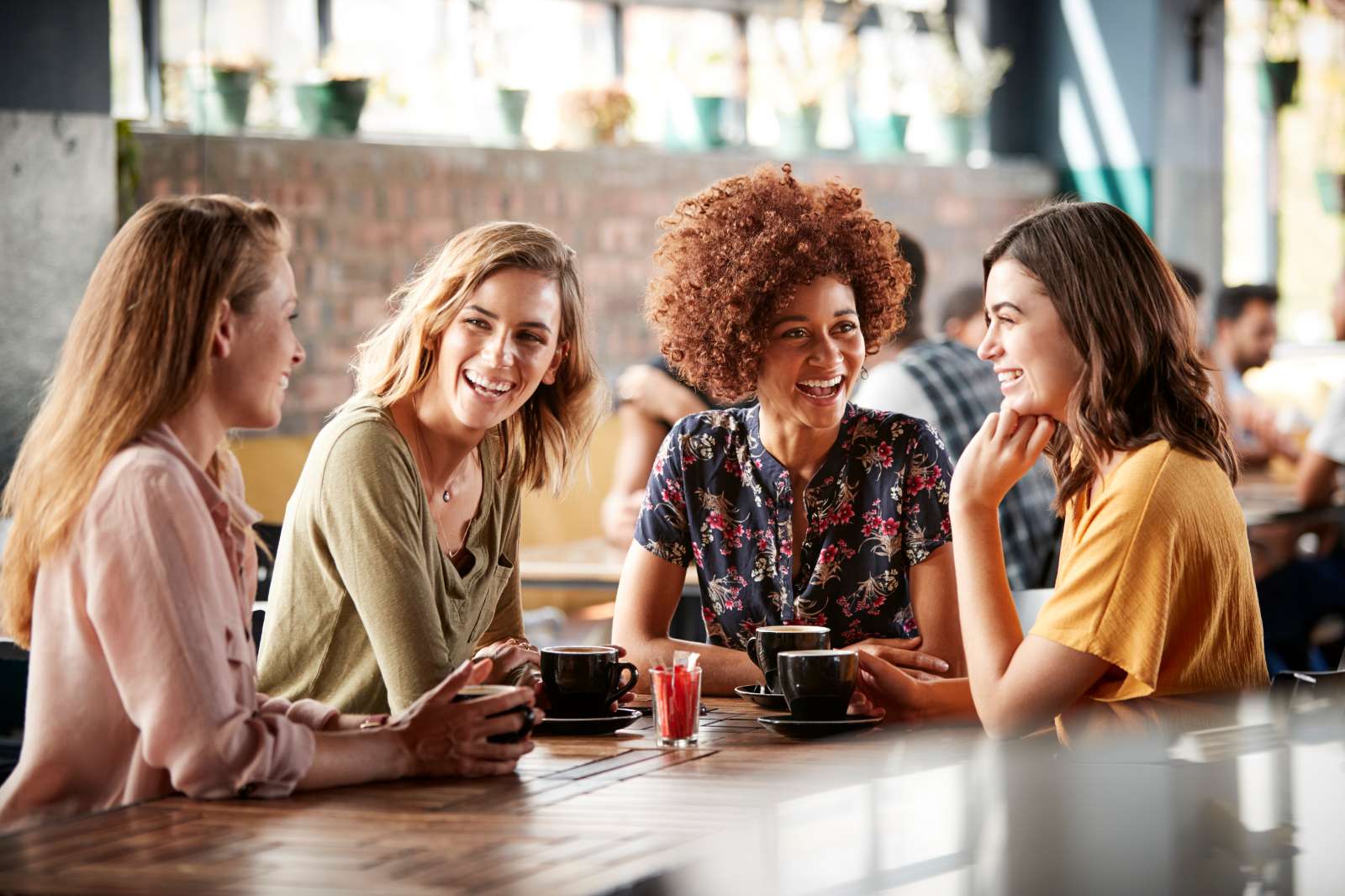 Back to blog